home
about us
diary
route
vehicle
trip stats
trip facts
photos
Photos page 6: South-West Africa
South-East Africa | South Africa

Many more fun & interesting pics in diary pages...
Botswana

Our first stop in Botswana was in Chobe N.P. - the wildlife literally teemed around the river.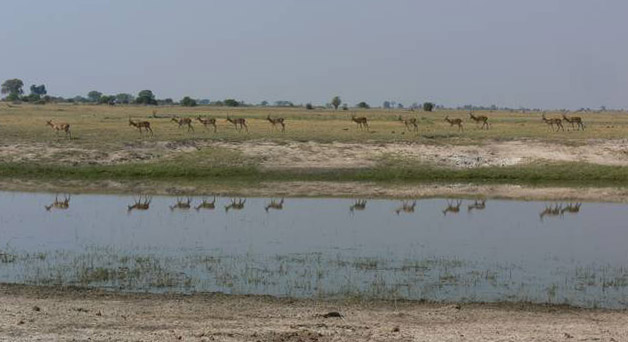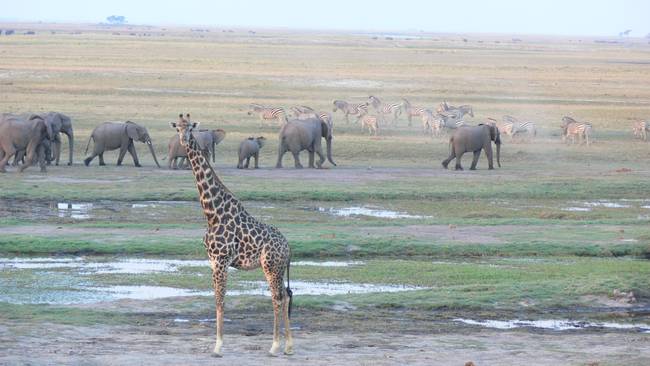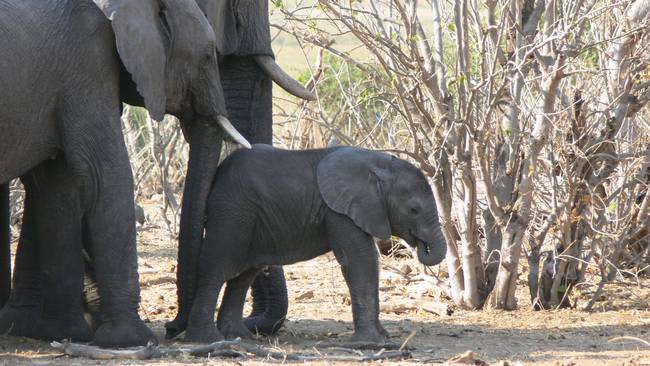 Mark and Jaye viewing a herd of several hundred buffalo. Mark joined us for 2 days on our first visit to Chobe, after the wedding in Zimbabwe.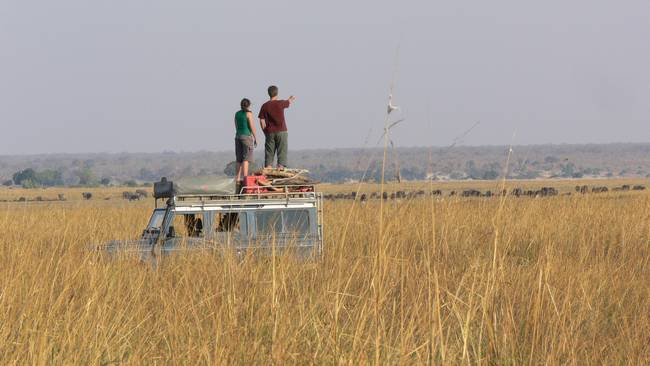 Sunrise...




...and sunset





We watched fascinated one morning in Savuti N.P. as a grumpy elephant kept 3 Lionesses waiting for over an hour for a drink. The elephant would chase them away every time they tried to get near the waterhole. Simultaneously, the Lion were keeping these warthogs at bay. Everything in its rightfull order in Africa.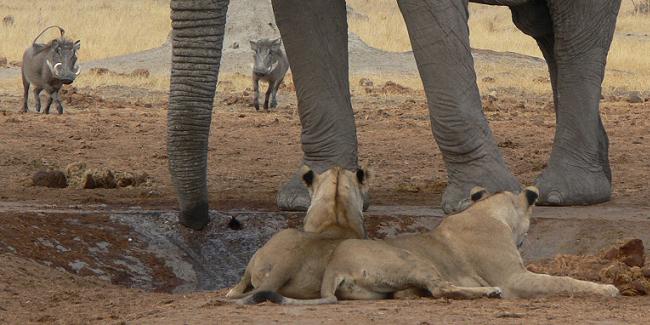 At last they were warily allowed to approach the waterhole.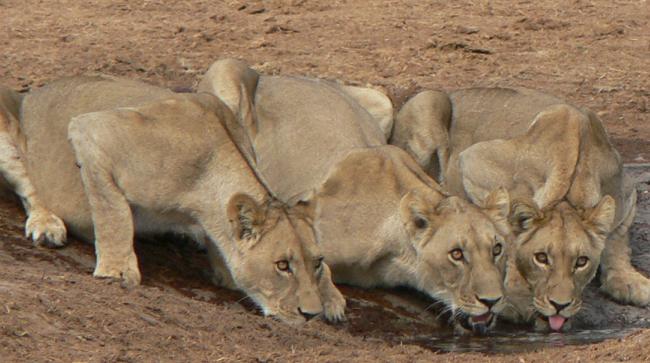 Watching sunset on Botswana's Makgadikgadi Pans, shortly after bogging into the mud.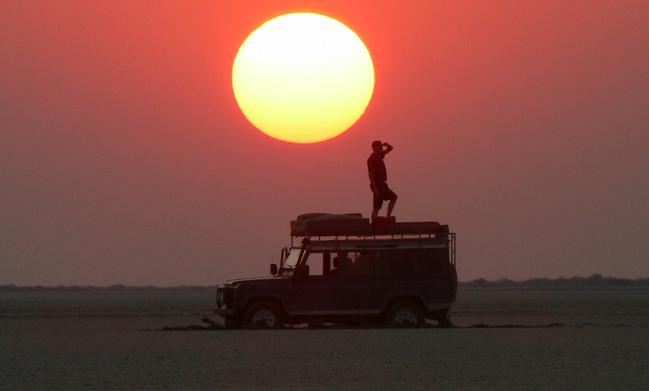 Namibia

Up to this point, we had seen 4 of the Big 5. We were still looking for black rhino. At sunset at the watering hole of Halali camp of the Etosha N.P. we finally found him...





Then to the dunes of Namibia. The great "Sand Sea" of the Namib desert stretches from the Orange river, up to Swakopmund.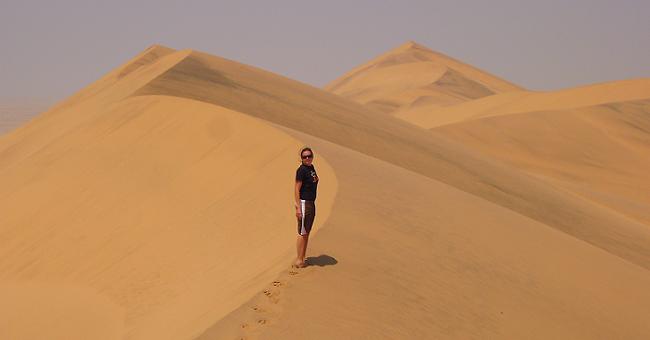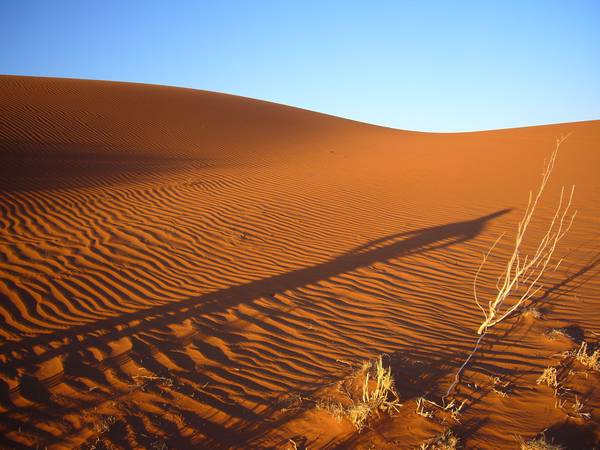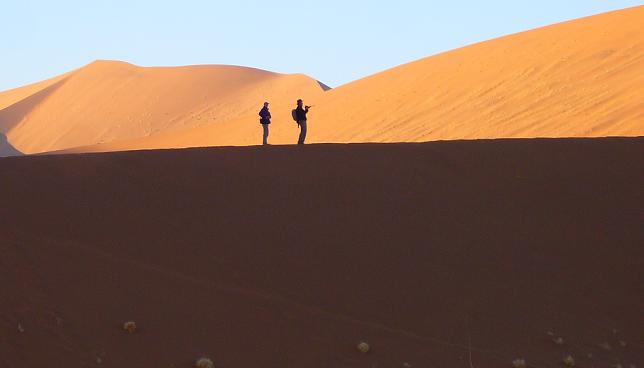 Deep in the Namib desert, is bizarre Sossusvlei. Alongside this famous landmark lies Dead Vlei, the more photogenic of the two, and we were up at 5am to be there for sunrise.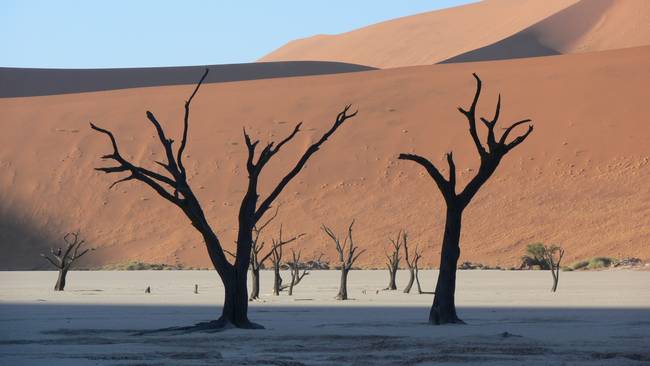 Sand.... sand.... sand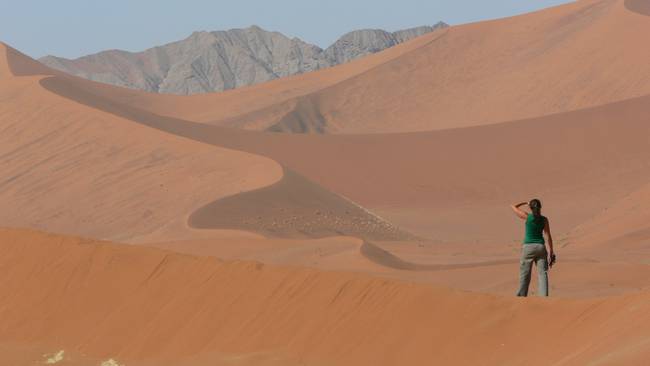 What's on the other side?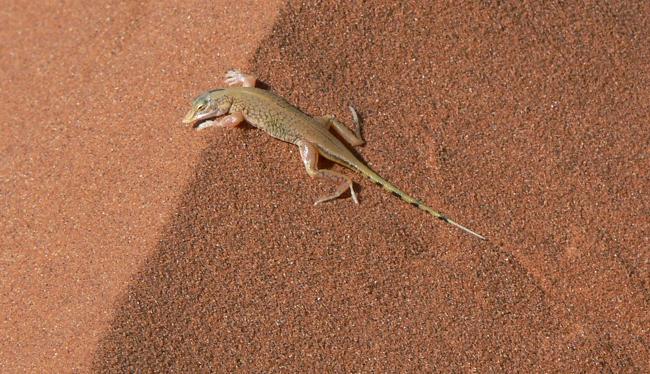 Spitzkoppe is Namibia's most famous landmark, a granite mass rising up out of the surrounding desert.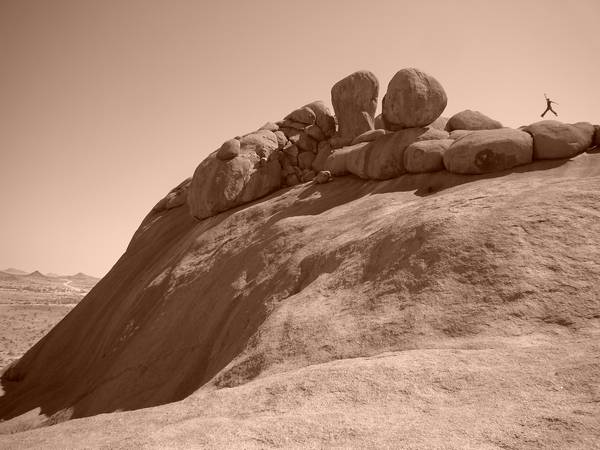 At sunset the rock positively glows orange!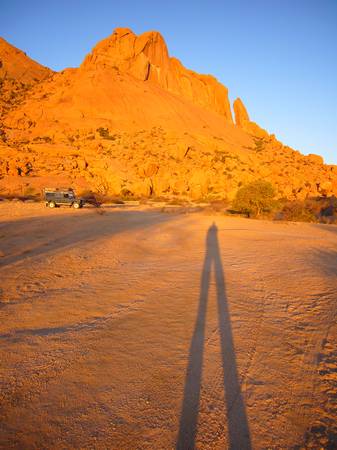 Quiver trees are an icon of Namibia. I can't decide which of these 2 pics I prefer.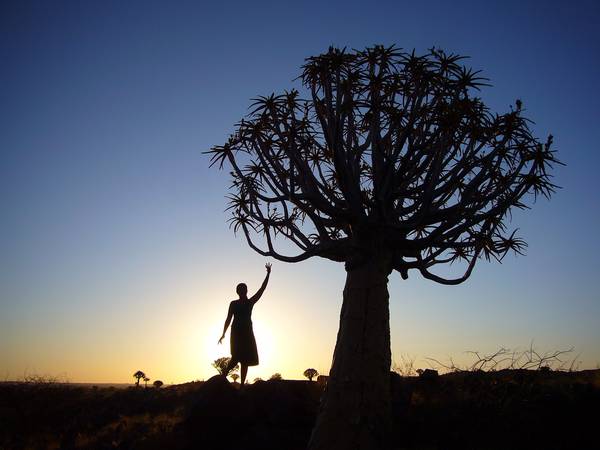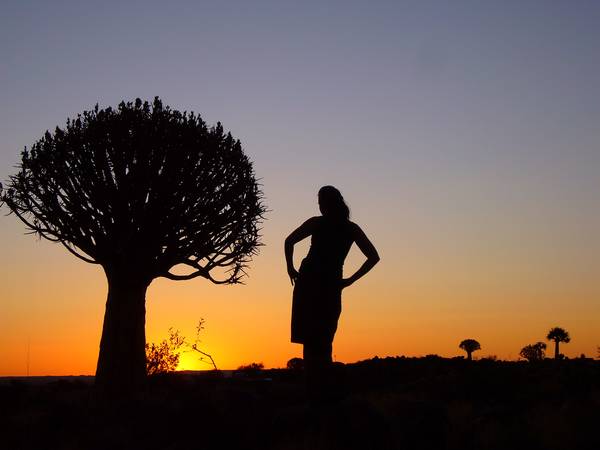 East Africa | South Africa