9 Mar 2007
After a week, we have crossed the Snow-covered Austrian Alps and arrive in Switzerland!

&nbsp&nbsp The plan at departure: 1 Mar


&nbsp&nbsp What we've done so far
Click for a LARGE map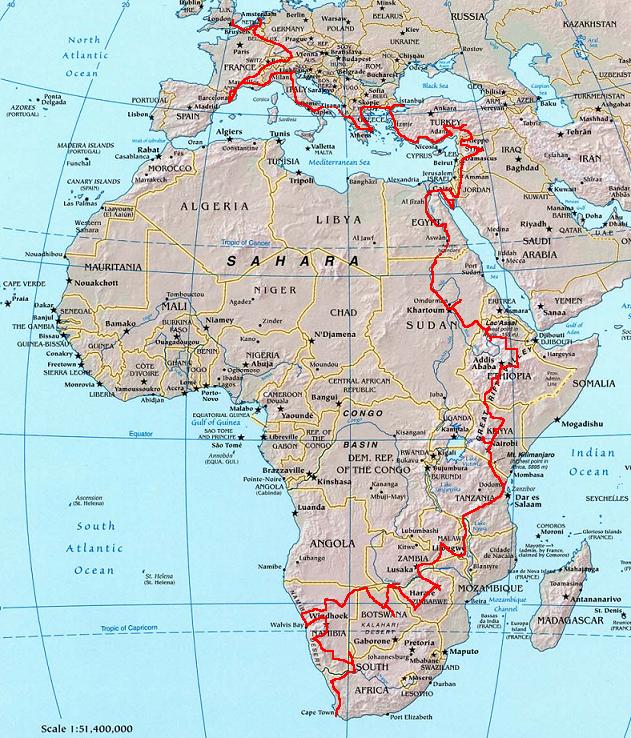 Below are some historical plans showing how the trip developed...


16 Feb 2007
So it is less than a week to departure, and the route as far as Kenya is pretty much decided. Our European section is decided by a few key points along the way (Amsterdam, Barcelona & the Italy/Greece ferry).

From Istanbul to Egypt to Kenya there is only one main tourist route. After that anything might still happen.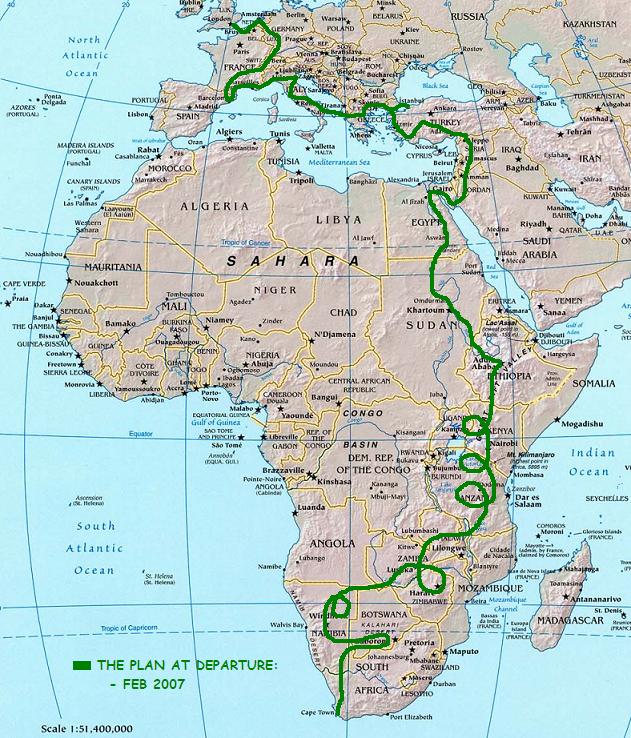 3 Dec 2006
After a month, reality has sunk in and I have accepted that the only practical trip on my budget and level of preparation is the accepted "Trans-africa" route shown below. My reluctance is somewhat driven by the need to cross Egypt. Flip over to read about the "Carnet" in the Preparation page...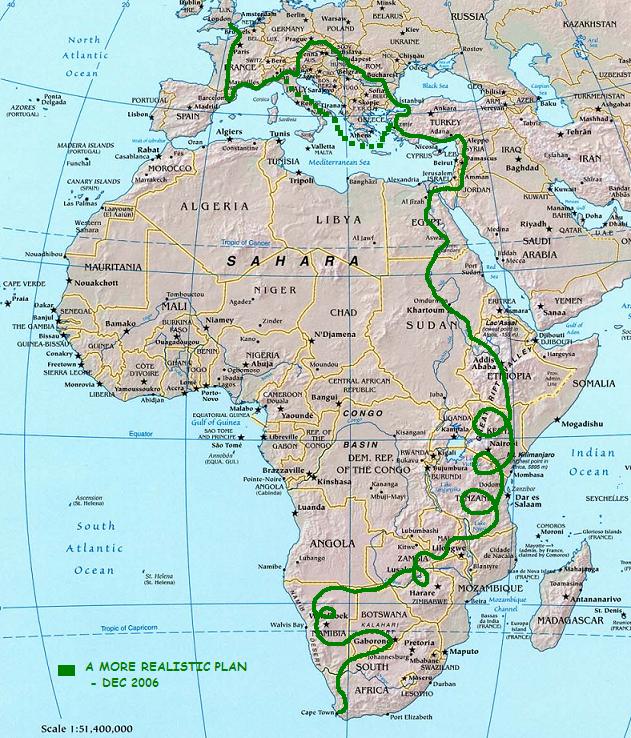 2 Nov 2006
Having done some research, I am starting to question the possibility of my original concept route. To summarise - astonishingly, despite Africa being a large continent of multiple countries, there is not a single practical route from West to East anywhere North of the Caprivi strip (Namibia - Zambia).

Thus I have had to start to rethink:

&nbsp&nbsp My original plan


&nbsp&nbsp Down to Namibia, then loop back up


&nbsp&nbsp The traditional "Trans" following East coast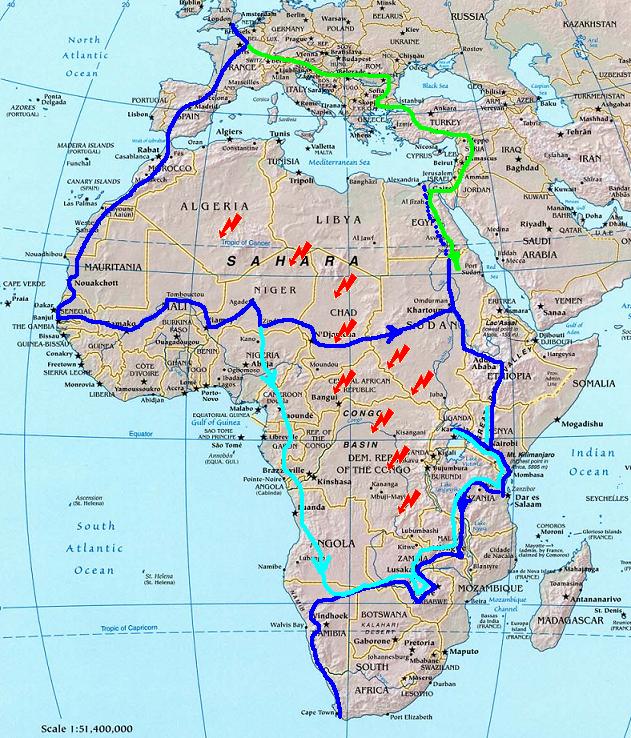 Sep 2006
So below is the first edition of our map. I imagine that by departure day, it will have gained some more definition, and by the end of the trip, we will have done something COMPLETELY different!! - And I hope so - because travel is not about following plans, but following your senses.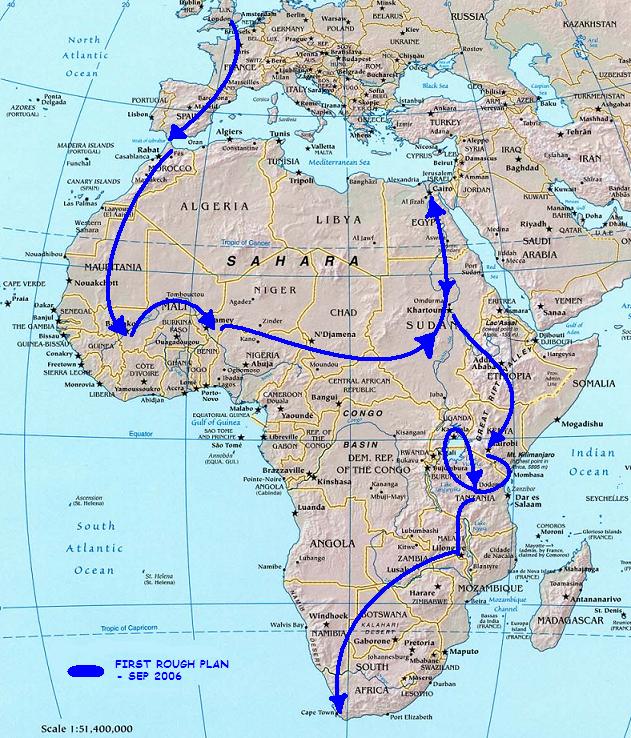 Now when I say "rough plan" - I really mean it. In general the line passes through most of the countries I think we want to see. But as yet we have done NO research into any countries.
This is important because this trip is not about ticking a series of goals off a list, but about getting out there, and experiencing Africa as we encounter it.
I am not somebody inclined toward planning routes and activities very carefully, as I have learnt that flexibility is one of the best assets during travel.
Of course there are always some things from which we tried to base the trip. These are:
Morocco
Senegal (to visit family)
Timbuctou (How can you not??)
Egypt (Jaye - because it is far off the route)
Kenya/Tanzania
Lake Malawi
Vic Falls
Namibia (where I was born)