North Africa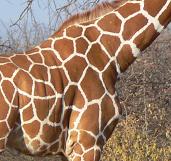 East Africa (Kenya & Tanzania)

NOTE to other overlanders: All the important stuff summarised on my "Trip_Facts" sheet

KENYA
We entered Kenya from Ethiopia's Omo Valley. On the Kenyan side there are no border formalities. The route is little more than a track in the grass. It felt like a bit of an adventure!!
From this North-Western corner we crept south on bumpy track over huge lava fields that slowly ground and clawed at our tyres. Then the route got more interesting and we crossed large dried slat pans and gravel beds.
After 3 days we arrived at the dusty northern town of Marsabit. Then after a final awful day of corrugations, we at last found ourselves on a sealed road, after 1300km of dirt. It took us several hours to clean most of the dust from inside the car.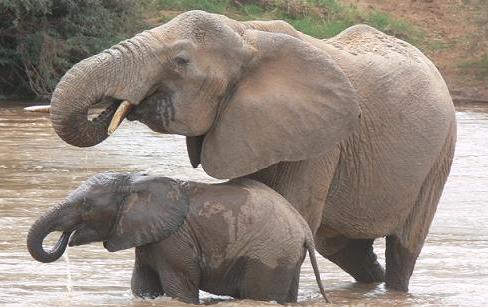 The Samburu N.P. was our first big game park, and it was here that Jaye & Kirsten got their first sight of Elephant, Giraffe, Lion and a number of antelope. By now, Jaye was already an accomplished wildlife photographer, with over 200 photos of Zebra to her name. She turned her well-honed skills to photographing elephant & came up with a number of fantastic shots of Mom & baby...
Perhaps the most interesting shot of our visit was that of a lone Lioness hunting a Gazelle. She eventually gave up and walked off. Photo by Jaye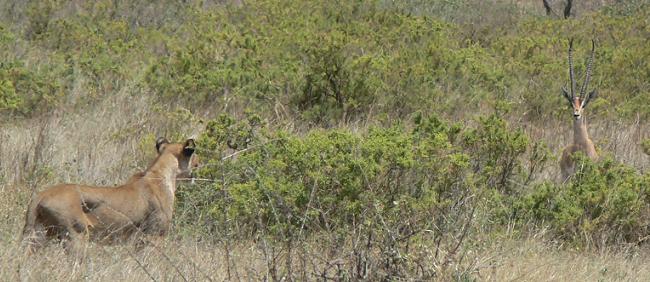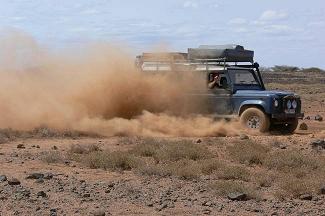 Finally after 1300km of dirt, gravel, dust, mud & lava we found ourselves back on tar road. Shortly thereafter we crossed the equator, in the shadow of Mt Kenya. At this point, (writing 2 months later) I can see a clear line where our trip changed character:
North of the Equator was an adventure. We can count on one hand the number of other travellers we met. Every night was an unknown, we often found ourselves in strange places and strange circumstances.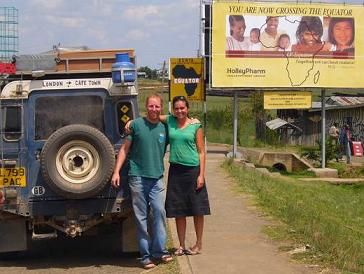 South of the equator, every night we could pick from any number of well developed campsites with excellent facilities. We would see several self drive "overlander" cars, almost all from SA, in every place we stopped. The adventure was over. From here on we would beat a well-travelled trail from one good spot to the next.
The first of these campsites was our first night south of the equator. We arrived at a campsite on lake Naivasha at night and pretty much set up camp and went to sleep. The next morning Kirsten asked what all the "grunting and snorting" during the night was all about. In the light we discovered we were camped a few meters from an electric fence keeping the hippos at bay!! This was the first of many close hippos encounters to be had in the next 3 months.
In Nairobbery we stopped for a week to clean, repair & restock Priscilla, and just to relax for a few days after the non-stop travel. We found it a lovely modern city with supermarkets and western conveniences we had not seen in months.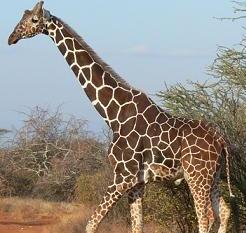 Not all giraffes are created equal.
This Reticulated giraffe seen in Kenya have much darker, bolder pattern than the more common Masai giraffe seen in much of the rest of Southern Africa.



From here most overlanders visit the game parks of Masai Mara in Kenya, and the Serengeti and Ngorogoro Crater in Tanzania. However with the prices of these parks now US$120, US$220 & US$420 for a single day visit, we decided to skip them all and head for the smaller less visited parks of Zambia, Botswana & Namibia.
We had also heard too many stories about the Kenya/Tanzania parks: Don't look for animals here, just the ring of 25 other cars jostling for position around the predators. In our limited experience of these situations, we have simply felt like we were in a zoo.
TANZANIA
So we continued south to a quiet beach on the Tanzanian coast. Thinking to spend 2-3 days here, we eventually lay idle for 9 days, loving the tranquility of this undeveloped piece of coastline. I can reccomend the Peponi beach "resort" to anybody looking for time off.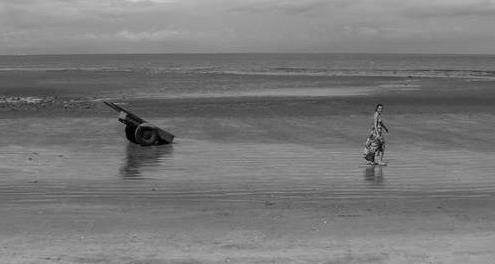 One afternoon I was taking some photos of Jaye on the beach.


Along came 2 village ladies, carrying firewood. I thought they would make a nice feature in my photo.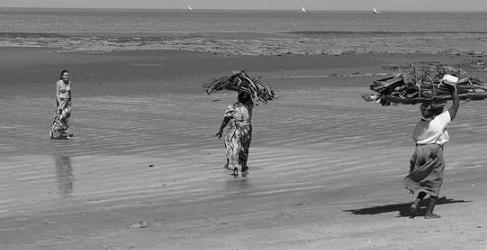 But one lady decides to go over and chat with Jaye.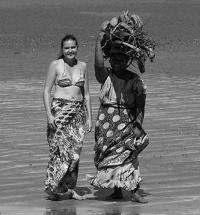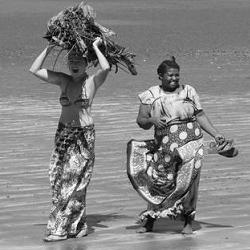 First she poses with Jaye...



...then gets her involved!!!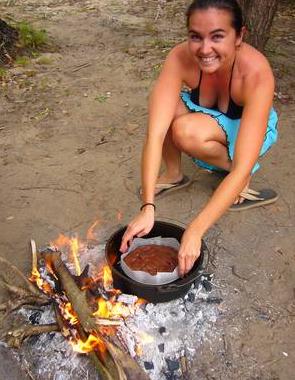 Until now, for most of our trip had cooked on our gas stove. Now we started cooking on an open fire, with most campsites having decent facilities. We brought with us a "Dutch Oven" - a flat-bottomed cast iron pot that is put onto the fire, coals are put onto the lid, and the whole pot heats up and can be used as an oven.
Jaye is an excellent cook, and we started eating numerous treats:
Chocolate cake on the left.


PIZZA!!!! Bannana cake Roast Chicken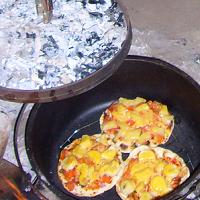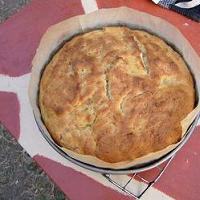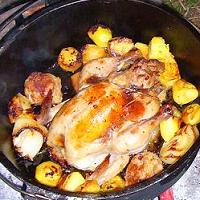 Jaye also painted our table!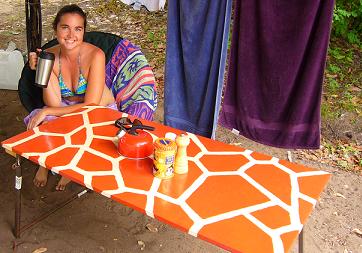 Then, without stop, we continued south to Malawi



South-East Africa