Photos part 11
LATIN AMERICA: Xmas and New year 2006
Some of these pics are xmas alternatives to pics you may have seen before...
To start with, get everybody in the mood for xmas, by dressing them and the truck up!



Here the "jump shot is repeated in xmas regalia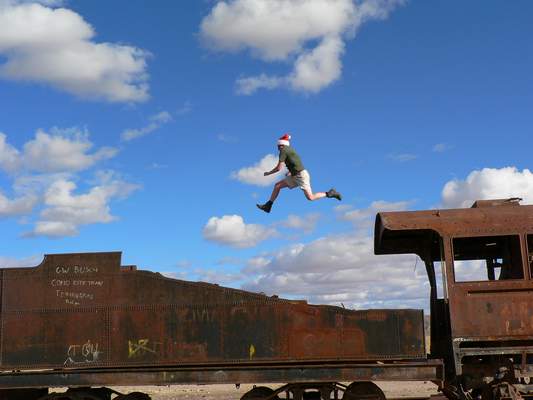 "Needed - experienced mechanic" - Uyuni train cemetry.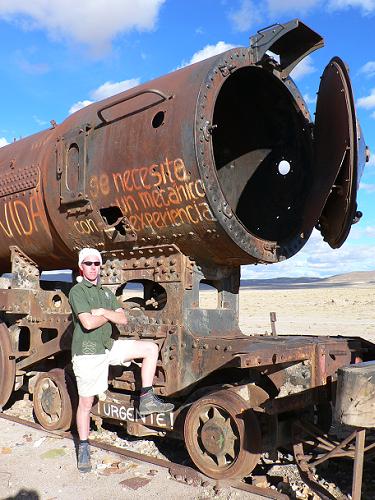 A visit from Santa (all the way from the North Pole)....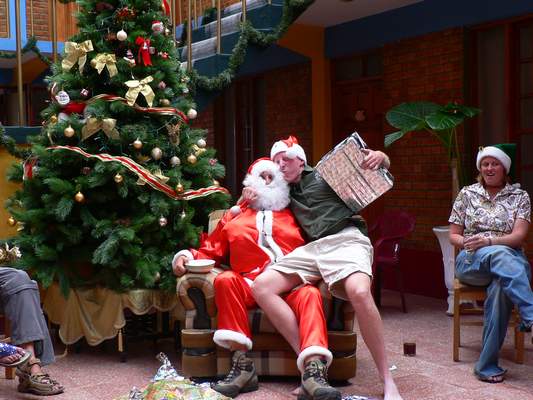 And a super- duper pressie!!



Sunset over the salt flats of Bolivia



My favourite xmas shot (reflected in a shiny xmas decoration)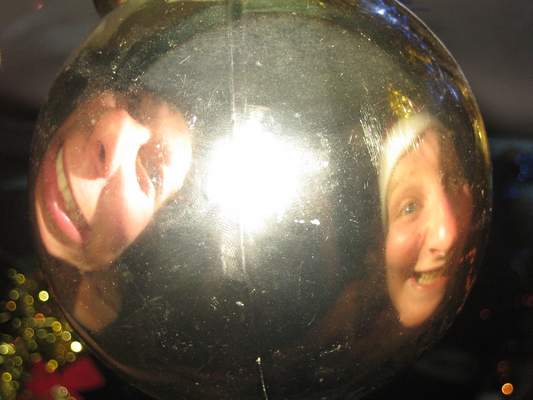 Hitting water on the way.




Things we passed on the way.



Things truck tyres pick up along the way... other truck driver Shane.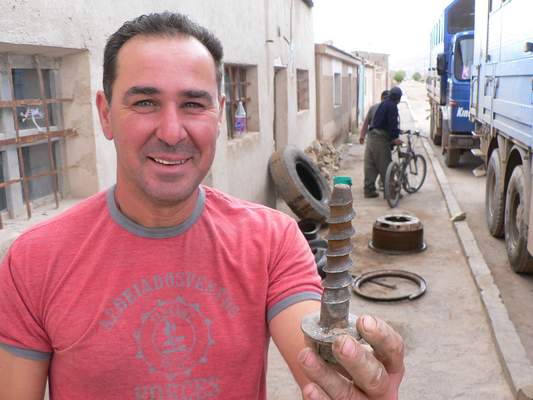 The end of xmas - Bolivia Style - 4 sticks of dynamite.



Walking on the dunes - Valley of the Moon, San Pedro, Northern Chile



New year's party: "P" party. The girls went in "Purple" as Andrew's "Posse". I was flattered - their shirts read "Andrew's Angels"!!